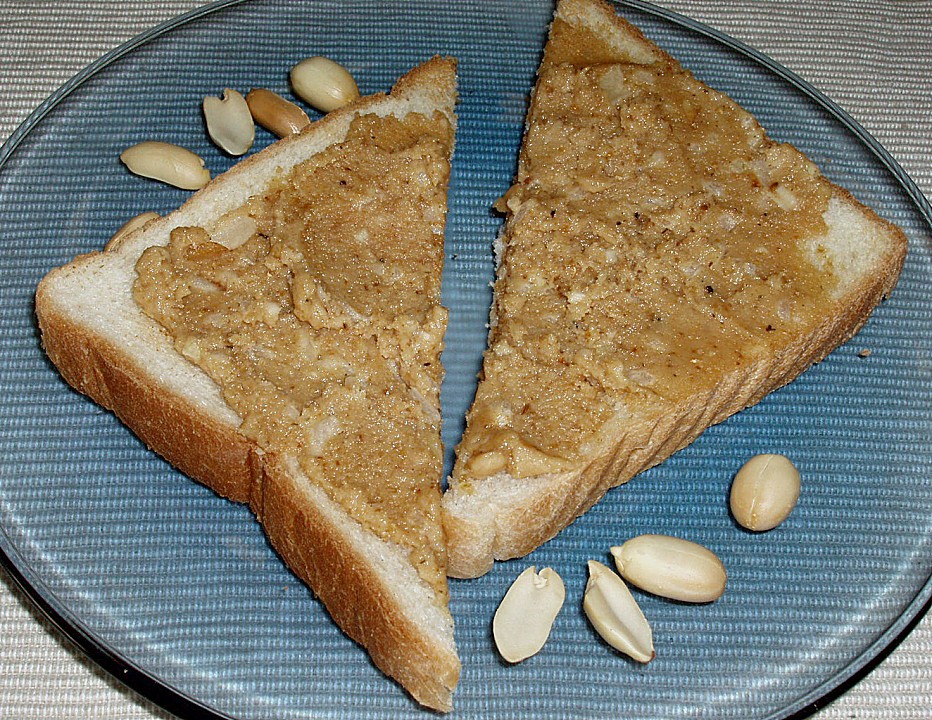 Indian Erdnußpaste
ingredients for 4 people:
200 g peanuts
1 Eßl. Peanut oil
100 g yogurt
1 small onion (about 50 g)
2 Garlic cloves
1 On the road. ground coriander
½ On the road. ground cumin
grated peel of
½ unbehandelten Zitrone
salt
black pepper, freshly ground
1 bunch of chives
Refined
Per serving about:
1500 at / 360 kcal
15 g protein 30 g of fat
7 g of carbohydrates
Preparation time: about 30 Minutes
1. Die Erdnüsse aus den Schalen lösen, Remove the brown skins and roast in a dry pan over medium heat, until they are golden yellow. Let the nuts cool on a plate.
2. Die Erdnüsse fein mahlen, then gradually crush them in the Mörsei or use the mixer in portions to make a creamy paste. Mix the peanut cream in a bowl with the peanuts and yoghurt.
3. Die Zwiebel fein hacken un< stir in. Put the garlic cloves through the press. The spread with the coriander, Season with cumin and lemon peel and season with salt and pepper.
4. Wash the chives, Pan dry and cut into fine rolls. Serve the peanut paste sprinkled with the chives rolls. The paste will stick – depending on the freshness of the yogurt – up to 3 Days in the fridge. Stir again before serving. It goes well with whole wheat bread.