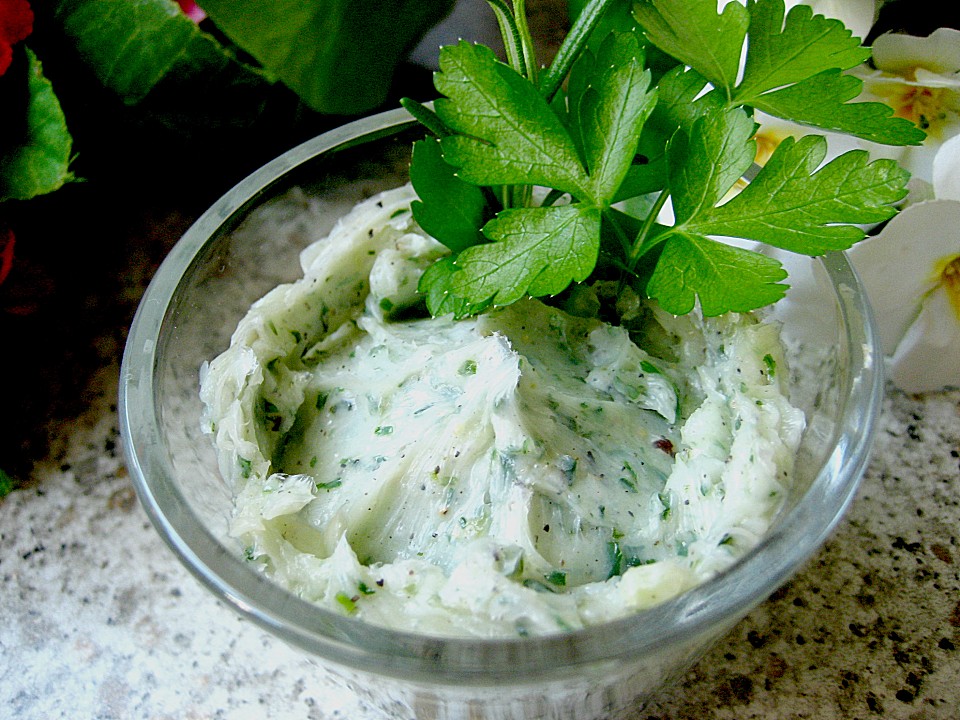 Herb lard
ingredients for 12 people:
1 small onion (about 50 g)
1 Sprig of fresh rosemary,
alternatively 1 On the road. dried
rosemary
is 1 Bunch of parsley and chives
500 g lard
salt
black pepper, freshly ground
Inexpensive • Fast
Per serving about:
1600 kJ/ 380 kcal
1 g protein 42 g of fat
1 g of carbohydrates
Preparation time: about 20 Minutes
1. Finely chop the onion. Wash the rosemary, toss dry and pluck the needles from the stems. The parsley, and wash the chives and toss them dry. Finely chop the parsley and rosemary. Cut the chives into rolls.
2. 2 Heat a tablespoon of lard in a pan. Fry the onion cubes until translucent. Fry the chopped herbs very briefly, then let the mass cool down.
3. Das restliche Schweineschmalz cremig rühren. Mix in the cooled onion and herb mixture. Season the herb lard with salt and pepper to taste. It can be kept cool and dark for up to 2 Weeks.