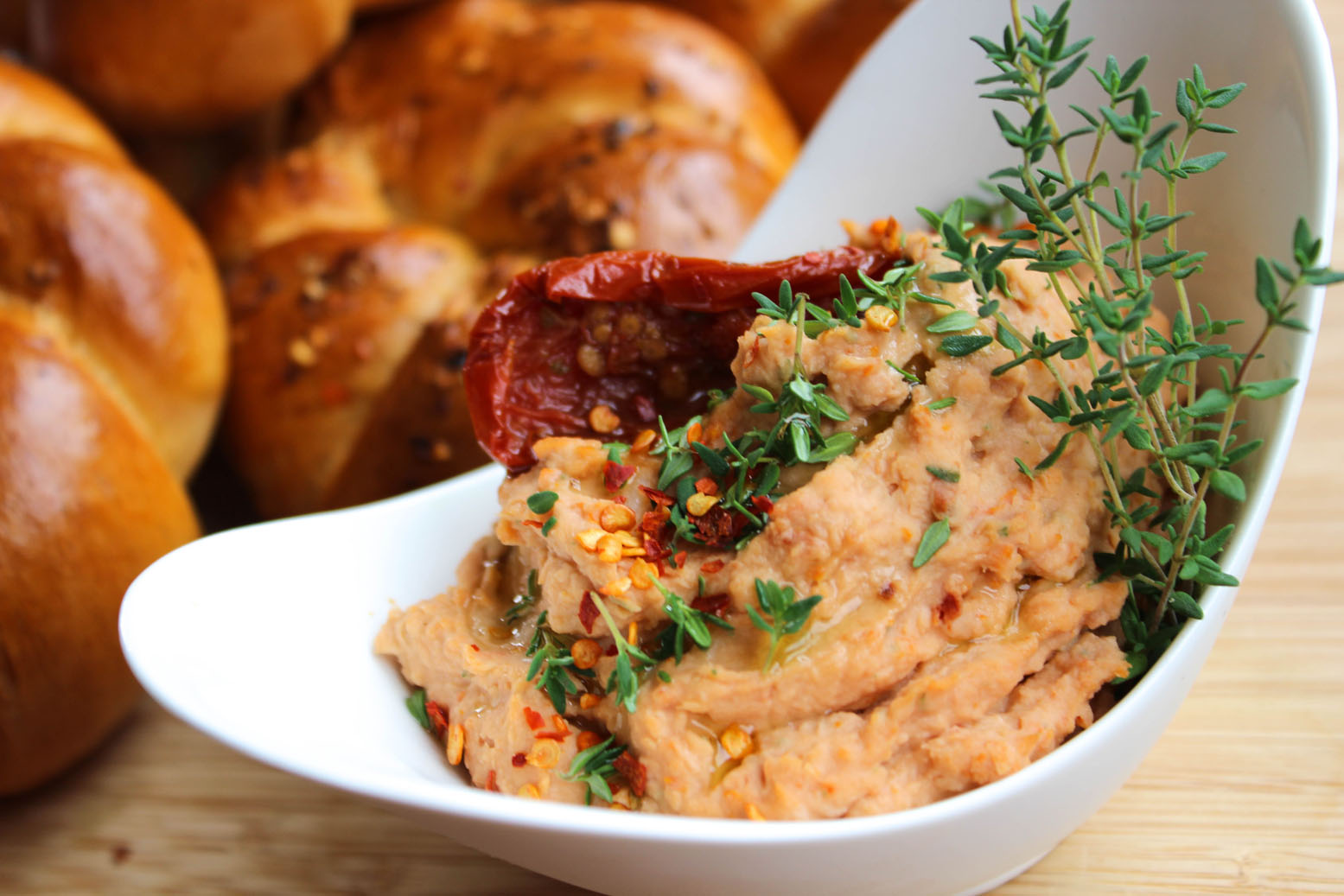 Caribbean bean paste
ingredients for 4 people:
250 g dried red bean kernels
1 l water
1 onion (about 100 g)
1 clove of garlic
2 Eßl. Cornflour
1 fresh red pepper
1 Eßl. Lemon juice
salt
black pepper, freshly ground
To sprinkle
1/2 bunch parsley
Takes some time
Per serving about:
1200 kJ / 290 kcal
14 g protein – 11g of fat
32g of carbohydrates
Soaking time: about 8 Hours
Preparation line: about 10 Hours
1. Rinse the beans in a colander with cold water. Then covered in the water for about 8 Hours, preferably overnight, soaking. Then cover the beans in the soaking water over medium heat 1 1/2 Cook until soft for hours. Wash the parsley for the garnish, pan dry, remove the coarse stems and chop finely.
2. Finely chop the onion and clove of garlic. Heat the corn oil in a pan, the onion- and fry the garlic pieces in it until translucent, then let it cool down. Halve the pepper lengthways and remove the stem and the stone. Wash and finely chop the halves of the pods.
3. Drain the cooked beans, Pass through a sieve or puree in portions in a blender, then let cool down. The floor polish with the onion- Mix together pieces of garlic and diced pepper.
4. The bean paste with the lemon juice, Season the spicy salt and pepper and serve sprinkled with the parsley. The paste will keep in the refrigerator for up to 3 Days. It goes well with flatbread or white bread.