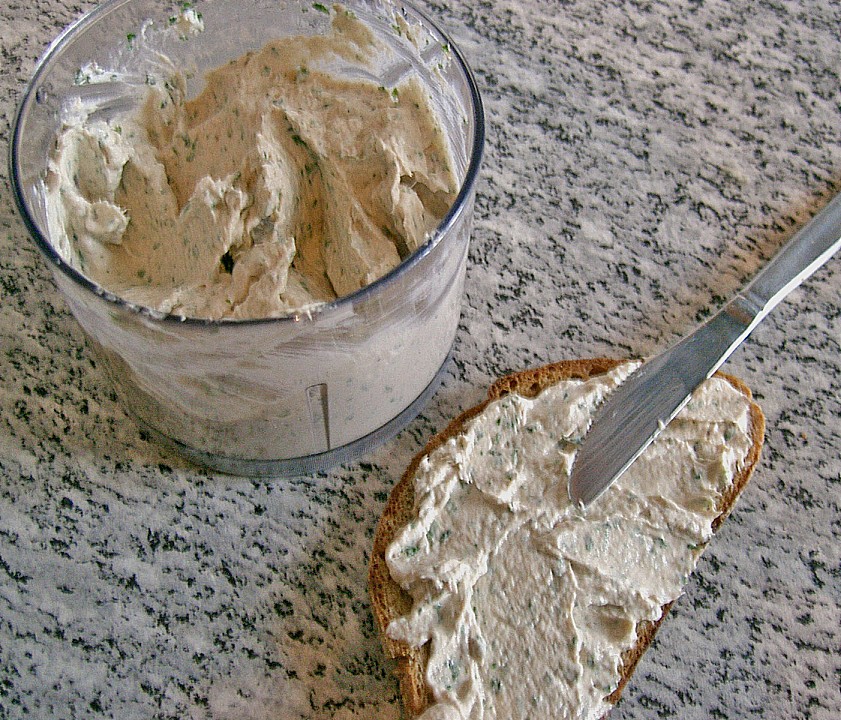 Moroccan sardine cream
ingredients for 4 people;
180 g sardines without skin or bones (in a can)
50 g soft butter
1 small onion (about 50 g)
1 clove of garlic
1 On the road. Lemon juice
flat shell of
¼ untreated lemon
1 Cayennepfeffer plug
black pepper, freshly ground
For garnish:
1 small tomato (about 60 g)
1 Bunch of curly parsley
Fast
Per serving about:
1000 kJ / 240 kcal
10 g protein – 21g of fat
2 g of carbohydrates
Preparation time: about 15 Minutes
1. Drain the sardines, Chop finely with a fork. Stir in the butter.
2. Finely chop the onion and add. Press the garlic clove through the press.
3. The spread with the lemon juice, the lemon peel, season with the cayenne pepper and some pepper.
4. Die Tomate waschen, dry and cut into thin slices. Wash the parsley, Pan dry and divide into small bunches.
5. Die Sardinencreme mit den Tomatenscheiben und den Petersiliensträußchen garniert servieren. Without garnishing, the sardine cream can be kept in a sealed container in the refrigerator for up to 2 Days. It goes well with toast- or rye bread.