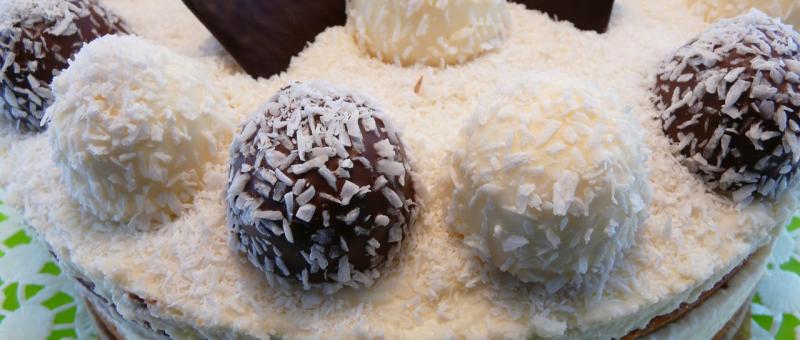 Get together
FOR 50 PIECE
► For the kneading dough:
125 g flour | 60 g of sugar 60 g soft butter 1 egg yolk >• For the macaroon mixture:
3 Egg whites
1 Teaspoon lemon juice 150 g of sugar 150 g Coconut grater
© Preparation: 60 Min.
© baking time: 20-25 Min.
>• Approx.: 55 kcal
11 Made from flour, Zucker, Butler and egg yolks knead a dough, in Foil 2 Std. keep cool.
2 | leig 3 Roll out mm thick. Cut out customer cookies and place on the tray.
3 | Preheat the oven to 150 ° (Uml u ft 140°). Beat egg whites with lemon juice until very steep. Sprinkle in sugar. Fold in desiccated coconut. Fill the mixture into a piping bag with a large star nozzle and squirt heaps onto the cookies. In the oven (Not) 20-25 Min. to bake.