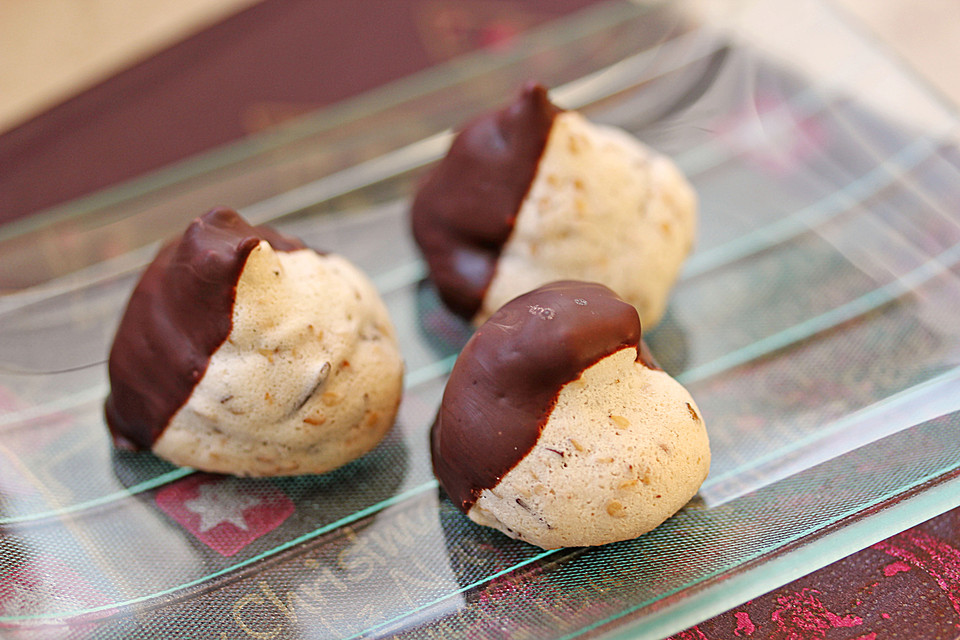 Chocolate sesame macaroons
FOR 50 PIECE
► 75 g dark chocolate 200 g peeled sesame seeds
3 Egg whites
1 Teaspoon lemon juice
150 g of sugar| 1/2 Teaspoon cinnamon
► For the set:
150 g dark chocolate couverture
© Preparation: 40 Min.
© baking time: 20-25 Min.
► Approx.: 60 kcal
11 Grate chocolate. Toast the sesame seeds in a pan without fat. Preheat the oven to 150 ° (circulating air, 140°).
2 | Beat egg whites with lemon juice until stiff. Let the sugar in. Sesame, Fold in the chocolate and cinnamon loosely. Put walnut-sized piles on the baking sheet with two spoons. In the oven (Not) 20-25 Min. bake and let cool.
3 | Let the couverture melt. Dip the underside of the macaroon and let it dry on baking paper.